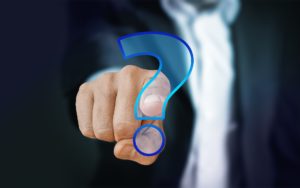 If you are charged with a criminal misdemeanor such as DUI, domestic violence, driving offenses, assault or another similar case, you need to have the best defense attorney in your contact list, or you could risk hefty fines or even jail time with a court appointed lawyer. 
Here, we provide you with some questions that you should ask when choosing a defense attorney.
1. How long has the attorney practiced law?
Experience is very important when choosing a defense attorney. The more experience an attorney has, the higher the chances that she will be able to handle your legal proceedings very well. For instance, Kim E. Hunter is one attorney that has been in the field for quite some time now. For four consecutive years, Super Lawyers Magazine has named her as Washington's Rising Star. She has a reputation of offering a strong defense for all her clients. Her experience in handling a wide array of DUI and criminal cases has been her main strong point.
2. Is the practice exclusively focused on DUI and other criminal cases?
When choosing a defense attorney, ensure that their area of specialization is relevant to the type of attorney services that you need. For instance, if you are being charged with cases such as prostitution, domestic violence, driving offenses and other similar criminal activities, you need to choose an attorney that specializes in these types of cases. Kim E. Hunter is one such attorney with a good reputation in this field.
3. How long does it take to handle a case like mine?
Some attorneys have a reputation for delivering faster services. In that case, you do not have to waste a lot of time doing paperwork and attending long hearings, while you can solve your legal problem by hiring a lawyer that gets things done.
4. How much does the attorney charge?
Good attorneys come at a cost. In that case, you should know what you are getting yourself into by asking the price of their services beforehand. However, this does not mean that all reputable criminal attorneys charge a lot of money. If anything, you can find one like Kim E. Hunter who focuses on providing cost-effective quality services.
When in trouble with the law with cases such as domestic violence, driving issues and other DUI charges hanging over your shoulder, you need a very good attorney, one that is experienced, cost-effective, and dedicated to offering quality legal services. This is exactly what Kim E. Hunter does on a daily basis. To speak to Kim, call today at 253-709-5050.
source: