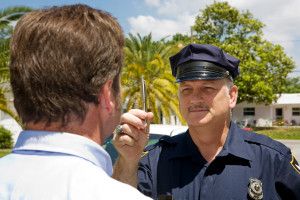 An arrest for DUI is not a laughing matter. In this environment with the media, law enforcement and legislative emphasis on driving drunk, DUI is a very serious charge. The penalties and ramifications are getting worse every year in Washington State. But a DUI doesn't have to be devastating if you get the right legal defense. It is imperative to hire an attorney that you feel comfortable with; discussing every aspect of your case is crucial to obtaining a great resolution. When you hire a DUI attorney you want a lawyer who is not afraid of the courtroom and who will fight earnestly in your defense keeping you apprised of every step of the way. You need an attorney who treats your case as the most important one.
DUI Charge does not have to be Devastating IF You Get the Right Legal Defense.
It is important to have an attorney that is accessible to you. Going through a DUI is a very stressful process and it's important that the attorney you hire is available to answer your questions and alleviate your fears. Expertise is important to be sure, but so is tenacity and passion, and these are the qualities, coupled with years of DUI defense experience, that I provide as your DUI lawyer.
You may also read that a high fee is proof that you are getting the best defense. Again, I disagree. I do not believe that great criminal or DUI defense has to be outrageously expensive. The majority of individuals who receive DUIs cannot pay some of the high prices that are common in DUI defense, and as a result they may forgo having an attorney at all. This is not only a mistake, it is tragic that our society equates price with competence.
When I was a Public Defender I took great pride in offering the very best defense to every individual regardless of their economic status and I continue to carry that feeling with me in my private practice. While I think bargain lawyers are risky, a good DUI attorney does not have to charge huge fees to keep business afloat. I have a very small overhead in my practice and this allows me to keep my fees low; it does not mean you will receive substandard representation; to the contrary, you will receive personal attention and you won't have to deal with a different attorney every time you are in court.
If you are looking for a DUI attorney in Federal Way or a Tacoma DUI attorney, I service those cities as well as South King County in general, and I am happy to talk with you and provide you with a free consultation. Please call my personal cell number 253-709-5050. If I am not immediately available, please leave a message; I will return it as quickly as possible.
Caring, Competent, Affordable Criminal Defense.
What happens when I am arrested for DUI?
When you are arrested for a DUI you will be facing not only the Criminal Court process, but also the Department of Licensing administrative sanctions. I have broken these down into steps so that you may better understand the process.
The Arrest
It is always wise to be polite and cooperative with a Law Enforcement Officer; to do otherwise will just aggravate the circumstances of your arrest and will not in any way help your situation. Provide the Officer with your basic information; Driver's License, Insurance and Registration. Be polite, but Do Not Make Any Statements to the officer regardless of how he or she may try and persuade you. Simply tell the officer you are invoking your right to remain silent. You are NOT required to take the Field Sobriety Tests – they are completely voluntary although the officer may disguise this fact.
Once the Law Enforcement Officer has decided to charge you with DUI, you will be arrested and taken to the nearest precinct with a Breathalyzer machine. IF you do not blow into this machine at the station, you face a license suspension of a year or more. Blowing into the machine is always the best action; you can fight the result later in Court.
You will be given a citation by the officer, a copy of the breath test ticket, and the DOL hearing request form. In some instances you will be given a summons to appear in court. (Or this may be sent to you via the mail) The day following your arrest, you should contact a DUI defense lawyer ASAP. I offer free consultations. Please call 253-709-5050.
What about your Driver's License??
The Department of Licensing will suspend your license when you receive a DUI. This action is administrative and separate from any criminal charge you may receive. IT IS IMPERATIVE TO SUBMIT YOUR DOL HEARING REQUEST FORM WITHIN 30 DAYS OF YOUR DUI STOP or ARREST. IF the Officer did not give you this paperwork, or if you have misplaced it, go to the DOL website, www.dol.wa.gov, and print the hearing request form.
Our DUI law firm also provides criminal defense legal services in Auburn, Covington, Federal Way, Maple Valley, Tacoma and other areas in Washington State. To hire a criminal defense attorney or a domestic violence attorney, or to find out more about our services, visit our 'Contact Us' page and fill out the form, or call us at 253-709-5050.