Attorney Kim Hunter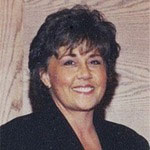 Ms. Hunter is an experienced South King County criminal defense attorney who believes that everyone is entitled to knowledgeable and effective legal representation. She works diligently to advocate for her clients. She is ready and willing to provide you with dedicated legal representation as your ally and your advocate.
In her practice as a criminal and DUI attorney in South King County, Ms. Hunter emphasizes criminal defense work with a special interest in domestic violence and DUI cases.
From 2010 – 2015, she was named by Super Lawyers Magazine as a Washington Rising Star. Rising Stars names the state's top up-and-coming attorneys. Then in January of 2015, she was named a Washington Super Lawyer, an honor that she has received again every year since then. She has been awarded the Washington State Bar Association's Pro Bono Award every year since 2004, and in 2015, she was chosen as one of the top two women attorneys for DUI defense in Washington State.
Ms. Hunter is a member of the Washington State Bar Association and the King County Bar Association. She serves on the board for the Criminal Law Section of the Washington State Bar Association. She is also a member of the National College of DUI Defense and the National Association of Criminal Defense Attorneys. Ms. Hunter also served as co-chair of the Criminal Justice Institute in 2010, and 2012 – 2015.
As a known criminal defense and domestic violence attorney in South King County, she proudly displays the association and achievement logos you see on this site that demonstrate and acknowledge her highly professional and excellent standard of service.
Before opening her private practice, Ms. Hunter was an associate attorney with Tucker and Stein, P.S. There she handled private criminal defense cases as well as working as the Public Defender for the City of Bellevue and the City of Redmond.
Ms. Hunter is a graduate of Gonzaga Law School. At Gonzaga, she was selected for the National Trial Team, where she competed with other Law Schools in a Trial Competition. She was also involved in many volunteer programs including the Mentor Program, The Street Law Program, Moot Court and the Student Bar Association. She was a Quarter Finalist in the Linden Cup Appellate Competition, and was awarded Fourth Place in the Negotiation Competition. She co-founded the Gonzaga Animal Legal Defense Fund, an offshoot of the national organization. Kim was also a member and Secretary of Phi Delta Phi, a Scholastic Honorary Society.
Additionally, she joined the Center for Law and Justice and worked as a Legal Intern, taking cases to court and representing clients.
Ms. Hunter was on the Dean's Council and the Dean's Honor Code Council. She also worked for the Spokane Prosecuting Attorney's Office while attending Law School.
Kim was born in Spokane, Washington and moved to Seattle to attend the University of Washington where she was chosen to enter a pilot Bachelor's program on Biomedical History and Ethics. In addition to her J.D. from Gonzaga Law School, she has an MBA from City University.
The Law Offices of Kim E. Hunter provides services in Auburn, Covington, Federal Way, Kent, Maple Valley, Tacoma and other areas in the state of Washington. To find out more about the firm's services, visit the Contact Us page and fill out the form, or call 253-709-5050.
Attorney Bret Woody – Of Counsel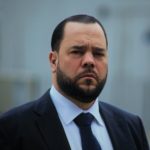 Bret Michael Woody grew up in Tacoma, Washington, the city which he still calls his home. Watching the justice system work for some and not for others led him to his career as a criminal defense attorney. As a law student at Seattle University, Bret spent a year and a half providing public defense work in the King County court system. His work showed him every aspect of the criminal court system – from the jail to the jury. The diversity of this court experience showed him a multitude of different defendants and case facts.
During this time, he was able to learn the trade from some of the absolute best in the criminal defense business. Once passing the bar in 2014, he continued on with his commitment to indigent defense, working first as a public defender in Mason County, and then with the City of Olympia. Now fully private, he still keeps a fee structure which allows him to help people of different socioeconomic backgrounds; defending those who would otherwise be without representation.
In 2016, Bret started his own law practice, Eloquence Law, PLLC, and it grew rapidly. He has worked in courts spanning the entire State of Washington, but now focuses on a select few counties. He calls the counties of Thurston, Pierce, and Mason counties his main offices, but practices in King, Lewis, Grays Harbor, and Kitsap counties as well.
In addition to his criminal defense work, he actively seeks firearm rights restoration for clients that have lost those rights in the past, as well as clearing records, by way of vacating felonies and misdemeanors. He has also contested and won hundreds of traffic infractions, and is now considered by many clients and colleagues to be a go-to in the field. Still, the vast majority of Bret's time is spent in criminal defense. Bret fully believes in the zealous representation and advocacy for his clients in all cases: whether they be public or private; high pay or low bono. He still to this day holds a core belief in the idea of justice, and works daily towards reaching it for his clients.
Attorney Chloe Alyn – Of Counsel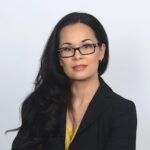 Attorney Chloe Alyn was raised in Lake Wenatchee, Plain, where she attended a one-room schoolhouse as a child. She later attended and graduated from Central Washington University, Ellensburg, with a Bachelor of Arts in Law and Justice. Enjoying the study of law so much, she continued her legal education, and in 2003, she graduated from Seattle University School of Law, with a Juris Doctorate.
While attending law school, she served as a Legal Clerk for Travelers' Insurance defending against property and personal injury claims. After law school, she worked briefly for Pierce County Public Defender's Office in misdemeanor criminal cases. She later became employed with the King County Public Defender's Office and handled well over 4,000 criminal felony and misdemeanor cases, within her 11 years of service.
Chloe has extensive experience with both the Domestic Violence Court and Drug Court. She has successfully handled a myriad of criminal cases. Her experience ranges from complex cases to simple cases including Murder as co-counsel, Strike Offenses such as Arson and Robbery, Drug Trafficking, Drug Possession, Sex Crimes, Reckless Driving, Assault & Battery, Driving Under the Influence, Hit and Run, and Driving While License Suspended.
As a Public Defender, she regularly trained new attorneys and was a trial mentor to fellow colleagues in King County Courts. Chloe serves as a paid consultant to other practicing attorneys on their criminal cases.
She is licensed to practice law in both Florida and Washington.