The Law Offices of Kim E. Hunter
Schedule A FreeConsultation
[contact-form-7 id="3464″ title="Primary Contact Form"]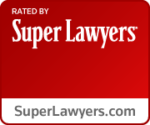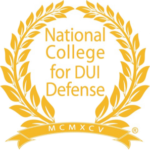 The Law Offices of Kim E. Hunter
Were you arrested for a criminal offense in the state of Washington? Don't say anything to authorities until you have legal representation.
Kim Hunter has a reputation for being a zealous, compassionate advocate for her clients. As a criminal defense attorney in Washington State, she represents clients charged with DUI, domestic violence, driving offenses, assault, drug crimes, prostitution, theft, and violent crimes in King County, Thurston County, Kittitas County and Pierce County.
Kim Hunter has been licensed to appear in courts throughout Washington for more than 15 years. She has served on the Board of Governors for the Criminal Law Section of the Washington State Bar Association since 2006.
If you were arrested or think that you might be under investigation for an alleged criminal offense in Washington, you need to make sure that you take the necessary steps to begin developing your legal defense. Contact Kim Hunter today to review your case and learn what options are available to you. Call (253) 709-5050 or fill our contact form to schedule a free consultation.
Practice Areas
The Law Offices of Kim E. Hunter, PLLC handles a wide variety of criminal cases. Some of the most common kinds of criminal charges our firm handles include:
DUI – Driving Under the Influence
Even first-time DUI offenders in Washington run the risk of severe penalties, which highlights the importance of choosing a trusted DUI attorney. As an accomplished DUI attorney, Attorney Kim E. Hunter can help you fight DUI allegations and collect the necessary evidence to prove your innocence or have your cased dismissed.
Drunk or drugged driving is one of the most common crimes people are arrested for in Washington. The pace with which DUI cases move through state courts often depend on the county the alleged offender was arrested in, but people should not delay in seeking legal representation. Individuals must act quickly to deal with a suspension ordered by the Department of Licensing. An actual DUI case itself involves the allegation that a person operated a motor vehicle while under the influence of alcohol or a controlled substance. In many cases, people agree to provide breath or blood samples, but you should not assume that you are automatically guilty because you failed one of these tests. All breath and blood tests must be administered in compliance with strict state rules and regulations, and any mistake may lead to the test results being inadmissible in court. Furthermore, there could be many other issues that impact the lawfulness of your arrest, including whether the police officer had probable cause for the initial traffic stop, failure to recognize a person's medical condition, or the failure to read an individual their Miranda Rights.
Domestic Violence
Domestic violence cases can be an emotionally draining experience that requires the help of a domestic violence attorney with a good knowledge of both family and criminal law. Attorney Kim E. Hunter's compassionate approach as an experienced domestic violence attorney can help reduce your stress and prepare you for the long road ahead.
Crimes of domestic violence in the state of Washington usually involve either family or household members (defined under Revised Code of Washington § 10.99.020(3) as including spouses, former spouses, persons who have a child in common regardless of whether they have been married or have lived together at any time, adult persons related by blood or marriage, adult persons who are presently residing together or who have resided together in the past, persons 16 years of age or older who are currently living together or who have resided together in the past and who have or have had a dating relationship, persons 16 years of age or older with whom a person sixteen years of age or older has or has had a dating relationship, and persons who have a biological or legal parent-child relationship, including stepparents and stepchildren and grandparents and grandchildren) or individuals in a dating relationship (defined under Revised Code of Washington § 10.31.100 as a social relationship of a romantic nature, in which the court may consider such factors as the length of time the relationship has existed, the nature of the relationship, and the frequency of interaction between the parties). Under Revised Code of Washington § 10.31.100(2)(c), a police officer must arrest a person 18 years of age or older when the officer has probable cause to believe that a felonious assault has occurred, an assault has occurred which has resulted in bodily injury to the victim, or that any physical act that has happened which was intended to cause another person reasonably to fear imminent serious bodily injury or death. Crimes related to domestic violence may include assault, harassment, malicious mischief, and interfering with reporting domestic violence. It is critical for alleged offenders to understand that alleged victims do not have the power to drop criminal charges, as that power lies solely with the state's attorney.
Assault
Assault cases may be convicted in varying degrees, from first to fourth. Regardless of which degree you are charged, our defense lawyers can help you gather the evidence to prove your actions were caused by self-defense or in the defense of another person.
Drug Crimes
Washington was the first state in the nation to legalize recreational marijuana, but there are still limits that restrict that amount of cannabis a person can possess. Many other controlled substances remain illegal under state and federal law. Misdemeanor drug crimes are typically handled in District Court or Municipal Court while felony offenses are handled in Superior Court. Some of the different drug crimes people may be charged with include possession of a controlled substance, possession of a controlled substance with intent to distribute, drug distribution, or drug manufacturing. In many of these types of cases, it is critical to examine whether authorities legally accessed the drugs in question.
Violent Crimes
Crimes of violence are often aggressively prosecuted because such cases usually involve alleged victims who want to see justice. Some of the most common violent crimes people are charged with in Washington include assault, robbery, carjacking, sexual assault, and murder. Violent crimes usually involve stiff sentencing possibilities, so it becomes vital for an alleged offender to evaluate all possible defense options.
Driving Offenses
Driving offenses, such as reckless driving, can easily lead to the suspension of your driver's license, as well as having to carry SR-22 insurance. Such offenses can easily hamper your ability to get around or even work. We can help you fight against driving offenses and prevent any of these from happening.
Prostitution
Prostitution is illegal in Washington. Although it is generally a misdemeanor offense, there may be other criminal charges that may be considered felonies. No matter the situation, Attorney Kim E. Hunter can help you mount a strong defense to fight back against prostitution charges.
Theft
Theft charges come in many forms, which can make it a little difficult to predict the potential consequences if convicted. We can help you assess your theft charges and fight for the best possible resolution.
About Kim Hunter
Kim Hunter is a graduate of Gonzaga Law School, where she was selected for the National Trial Team, and she was also involved in the Mentor Program, the Street Law Program, Moot Court, and the Student Bar Association. She is a member of the Washington Association of Criminal Defense Lawyers, Washington State Bar Association, and Northwest College for DUI Defense.
Kim Hunter has received numerous distinctions in her years of service. She has won the Washington State Bar Association's Pro Bono Award every year since 2004. Additionally, she was listed as a "Rising Star" by Super Lawyers Magazine from 2010 to 2015. In 2015, 2016, 2017 and 2018, she was named as a Washington Super Lawyer, a prestigious honor that reflects her ongoing commitment to provide nothing but the best service for her clients. She has a 10/10 exceptionally rated lawyer by AVVO, an independent firm that rates lawyers statewide.
Ms. Hunter served as co-chair of the Criminal Justice Institute in 2010 and from 2012 to 2015. She has spoken at Criminal Law Section Continuing Legal Education (CLE) seminars, the state conference for the Daughters of the American Revolution (DAR), and the National March of Dimes Conference.
After serving as a legal intern for the Gonzaga Center for Law and Justice, she handled private criminal defense cases for the firm of Tucker & Stein while also working as the Public Defender for the City of Bellevue and the City of Redmond. She founded the Law Offices of Kim E. Hunter, PLLC in 2004.
Kim is also a Governor for the Washington State Bar Association Board of Governors for District 8 and serves on the board for the Criminal Law Section of the Washington State Bar Association and has also served as co-chair of the Criminal Justice Institute for seven years. She can provide a complete evaluation of your case when you call (253) 220-6908 or contact us online to set up a free consultation.
How an Attorney Can Help
The first way that a lawyer will be able to help you is by conducting an independent investigation of your arrest. The attorney can review all of the circumstances surrounding your arrest and whether there may have been any mistakes or oversights committed when you were taken into custody.
Ultimately, the lawyer will also be able to learn what evidence the prosecutor has against you. Your attorney can then begin to find the flaws in the prosecutor's case and identify the strongest possible defense options.
In many cases, the lawyer can begin negotiating with a prosecutor for a possible reduction or dismissal of criminal charges. When a prosecutor refuses to relinquish in the negotiations, a case may be taken to trial where the attorney will then present the most persuasive case on your behalf.
Remember that the burden of proof in a criminal case in Washington state is exceptionally high. A prosecutor must prove your guilt beyond a reasonable doubt, which means that a juror has to be convinced that you committed the alleged crime.
An experienced criminal defense lawyer like Kim Hunter knows how to create reasonable doubt. In some cases, there may be doubts about the evidence, conflicts with the evidence presented, or the prosecutor might lack the necessary evidence entirely.
Do you believe that you could be under investigation or were you arrested for an alleged criminal offense in the state of Washington? Make sure you contact the Law Offices of Kim E. Hunter, PLLC as soon as possible.
Our firm will fight to protect your rights and get your criminal charges reduced or dismissed if possible. Call (253) 220-6908 or contact us online to have our attorney provide an honest and thorough evaluation of your case during a free consultation.
What to Expect from Your Attorney
If you have been charged with one of these crimes and are feeling worried, frightened, or ashamed, Ms. Hunter understands and will keep you informed through every step of the process, helping you cope with the stress of the situation. When you come to her for competent legal aid and services, you can look forward to:
Vigorous Defense
Named by Super Lawyers Magazine as a Washington Rising Star for four consecutive years, and as a Super Lawyer just recently, Attorney Kim Hunter mounts a strong defense for all her clients. She draws from extensive legal experience in handling a wide array of DUI and criminal cases. As a criminal and DUI defense lawyer, she competently handles each case toward its best possible resolution.
Client Protection
Reviews from past clients on AVVO.com – where Attorney Hunter is rated as a Superb lawyer with a perfect 10.0 score – describe Attorney Hunter as a compassionate professional who offers emotional support, in addition to outstanding legal solutions. You can come to her and expect to find not only an exceptional criminal defense and DUI attorney, but also a trusted advocate.
Cost-Effective and Quality Representation
Attorney Hunter is a DUI and criminal defense lawyer who provides high-quality services without overcharging clients. When you approach her for help with your case, you do not have to worry about overextending your budget. On top of cost-effective rates, you can also look forward to receiving the legal aid that will set your heart and mind at ease, as well as protect and safeguard your interest.
Schedule A Free Consultation
Get help from a compassionate and competent King County criminal defense and domestic violence attorney.
Do not delay before you seek help. Getting a criminal defense attorney involved as soon as possible is your best bet for a favorable outcome. Ms. Hunter offers a free initial consultation and would be happy to talk with you about your case. She covers King County, Snohomish County, Pierce County and the following municipalities:
Auburn, Bonney Lake, Covington, Des Moines, Enumclaw, Fife, Lakewood, Sea Tac, Tukwila, Pacific, Normandy Park, Sumner, Federal Way, Maple Valley, Puyallup, Tacoma, Bellevue, and Redmond.
If you would like to consult her about a South King County misdemeanor, briefly describe your case using the Contact Us form on this site, and she will respond promptly.* Or call Attorney Hunter at 253-709-5050.
*Please note that an attorney/client relationship cannot be established until we know that doing so will not create a conflict of interest and until we reach an agreement on terms of representation. Therefore, do not send us confidential information about any matter that may involve you at this time.
Call Now: 253-709-5050
Now Offering Discount Rates to Most South King County Residents: Call Today for Details! Payment Plans Available!