When people hear the word "driving under the influence" or DUI, they often associate it with alcohol intake. As one of the few states where marijuana use is legal for medical reasons, however, Washington also deals with DUI cases where the cause of intoxication is "pot." In fact, after marijuana was legalized in 2013, cops arrested more "stoned" drivers that year compared to 2011 and 2012.
As such, some clarifications have to be made about marijuana use in Washington. Thankfully, this helpful article from The Bellingham Post—wherein reporter Kie Relyea interviewed Washington State Liquor Control Board, state law and Bellingham Police Lt. Bob Vander Yacht—sheds light on some of the most common "weed" questions:
Once I buy my pot, do I have to worry about having the package in my car if I'm pulled over by police?

"Officers will not investigate, or have interest, in legally obtained marijuana within legal weight quantities," Vander Yacht said.

How stoned is too stoned to drive? In other words, what is the legal limit?

You are considered to be under the influence if you have a THC concentration of 5.00 or higher as shown by a blood test. You also could be arrested for driving under the influence if an officer believes you've been affected by marijuana use. Even if your THC level is under 5.00, you still could be arrested if you've used marijuana in combination with alcohol or another drug.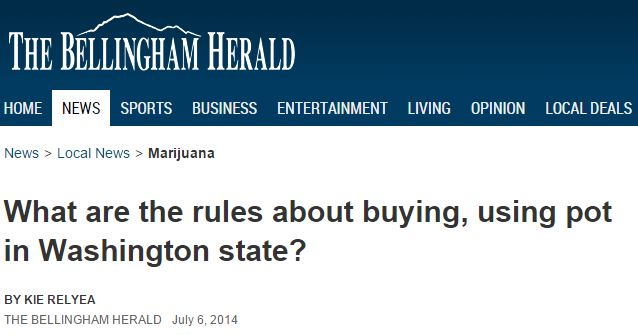 While these guidelines are certainly clean-cut, there are some issues about marijuana related DUI-arrests that are not, i.e., if you ask a longtime Tacoma DUI attorney such as Kim E. Hunter. For instance, what if the driver under arrest just had a dose of legally obtained medical cannabis for pain relief, but the dose would surely lead to a THC level higher than 5.00?
Also, there are conflicting reports on how badly marijuana can impair the senses. While some studies show that the drug can increase the likelihood of being involved in a fatal crash by up to 80%, a medical expert witness in the Joseph Beer trial claims that the correlation between smoking weed and car crashes is inconclusive. In fact, some studies show that cannabis had no effect on driving ability, while others indicate that it can even lessen the risk of being in an accident.
Indeed, there are a lot of kinks to work out with regards to marijuana use and driving laws in Washington State given how recent cannabis legalization is. If you ever find yourself involved in a marijuana DUI case, be sure to contact a DUI attorney in Tacoma to get the best representation possible.
(Source: What are the rules about buying, using pot in Washington state?, The Bellingham Herald, July 6, 2014)